The Secret To Success: Our People
Our principals and staff offer a wealth of experience, which is how HMG became one of the premier engineering design firms in Texas. We have the capacity to execute projects of any size and complexity.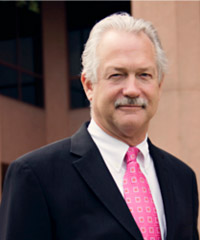 William E. Harris, Jr., P.E.
President
William E. (Bill) Harris formed HMG in 1983. He began his engineering career in 1973 with Lockwood, Andrews, and Newnam in Houston, Texas. Over the course of his career, Bill has designed mechanical and hydronic systems for a total of 30 million square feet, costing in excess of $500 million. He is responsible for the production management of all projects and participates directly in the preparation of design drawings, specifications, cost estimates, construction administration, and project reports.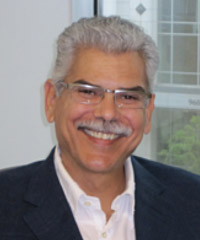 Ernesto Lopez Del Castillo, Jr., P.E.
Ernesto Castillo has 32 years of extensive national and international design and construction administration experience. He has designed primary and secondary electrical distribution systems up to 35 kV, lighting and associated controls systems, emergency distribution systems and associated backup generation gear, UPS systems, DRUPS, runway lighting systems, electromagnetic shielding systems, fire alarm and security systems, and lightning and grounding systems including an innovative equipotential grounding design for large computer installations.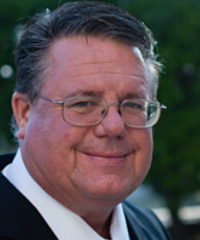 Thomas A. Irwin
Thomas (Tom) Irwin has over 35 years of experience in HVAC and piping systems design, commissioning, trouble-shooting, and operation. At HMG he is the Senior HVAC Designer and Construction Administration Director.  Prior to joining HMG, Tom worked for 15 years at Radian Corporation as the Facility Coordinator and Chief of Maintenance. He directed the start-up and commissioning of over 300,000 square feet of laboratory and electronics manufacturing space, including clean room space and specialty labs dealing with metals and VOC analysis. On many of these projects, Tom personally performed testing and balancing to commission the MEP systems. He is responsible for the day-to-day operation and trouble-shooting of MEP systems as needed.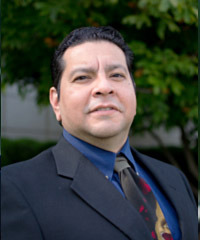 George Bocanegra
George Bocanegra began his career with HMG in 1988, studying plumbing and fire protection design under the leadership of David Resendez, CPD. He has been responsible for the design and performance specifications of plumbing, medical gas, and fire protection systems since 1993. He is also responsible for the development and production of working drawings, specifications, probable cost estimates, submittal review, and construction administration for commercial, institutional, and government projects. George has extensive experience in the design, layout, installation and code compliance for commercial, municipal, governmental, institutional, health care and industrial facility plumbing, and fire protection systems. He is proficient in the use of the latest versions of Autodesk CAD and BIM software, including AutoCAD and Revit.